Welcome to Northern Power Sports!
Your Fairbanks' motor sports headquarters!
We are your authorized dealer for Arctic Cat, Suzuki, Suzuki Outboards, Yamaha and KTM.
We offer mega store selection in a friendly and personal atmosphere.
We are a group of performance enthusiasts who ride and race what we sell.
Thanks for visiting our site!v
2013 ARCTIC CAT SNOWMOBILES
Come by and check out our impressive selection of watersports toys. We have a model to suit all needs.
And of course we still have a couple of the coveted SuperJet 700s left. They won't be making these much longer.
And we have also have boats!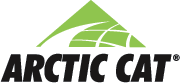 JUST ARRIVED , THE NEW WILDCAT TRAIL!
THIS MACHINE IS TRUELY A BLAST TO RIDE, LOTS OF FUN FOR TWO AND SMALL ENOUGH TO FIT WHERE ANY ATV CAN GO AT LESS THAN 50 INCHES WIDE
WE ONLY HAVE A FEW LEFT, DON'T MISS THESE PRICES BECAUSE THEY WON'T BE BACK

2013 BEARCAT 570 $6,999
2013 BEARCAT 570XT $7,699
All Brands
Loading...
Hours of Operation
| | | |
| --- | --- | --- |
| M-F | 9:00 a.m. | 6:00 p.m. |
| Sat | 9:00 a.m. | 5:00 p.m. |
| Sun | Closed | |
Summer Hours starting after Memorial Day.
| | | |
| --- | --- | --- |
| Sun | Closed | |
| Mon | Closed | |
| T-F | 9:00 a.m. | 6:00 p.m. |
| Sat | 9:00 a.m. | 5:00 p.m. |